Warm Room Hero Training Videos
Below you will find our training videos, we are always adding more, but a few things to note as you explore our training section:
The videos are ordered to allow you to proceed through the training from top to bottom.
The left side are sorting options, so you can fine-tune what you are looking "brush up" on.
When sorting by User Permissions, each level builds upon the previous level.
If there is ever a video you'd like to see made, please don't hesitate to reach out to us.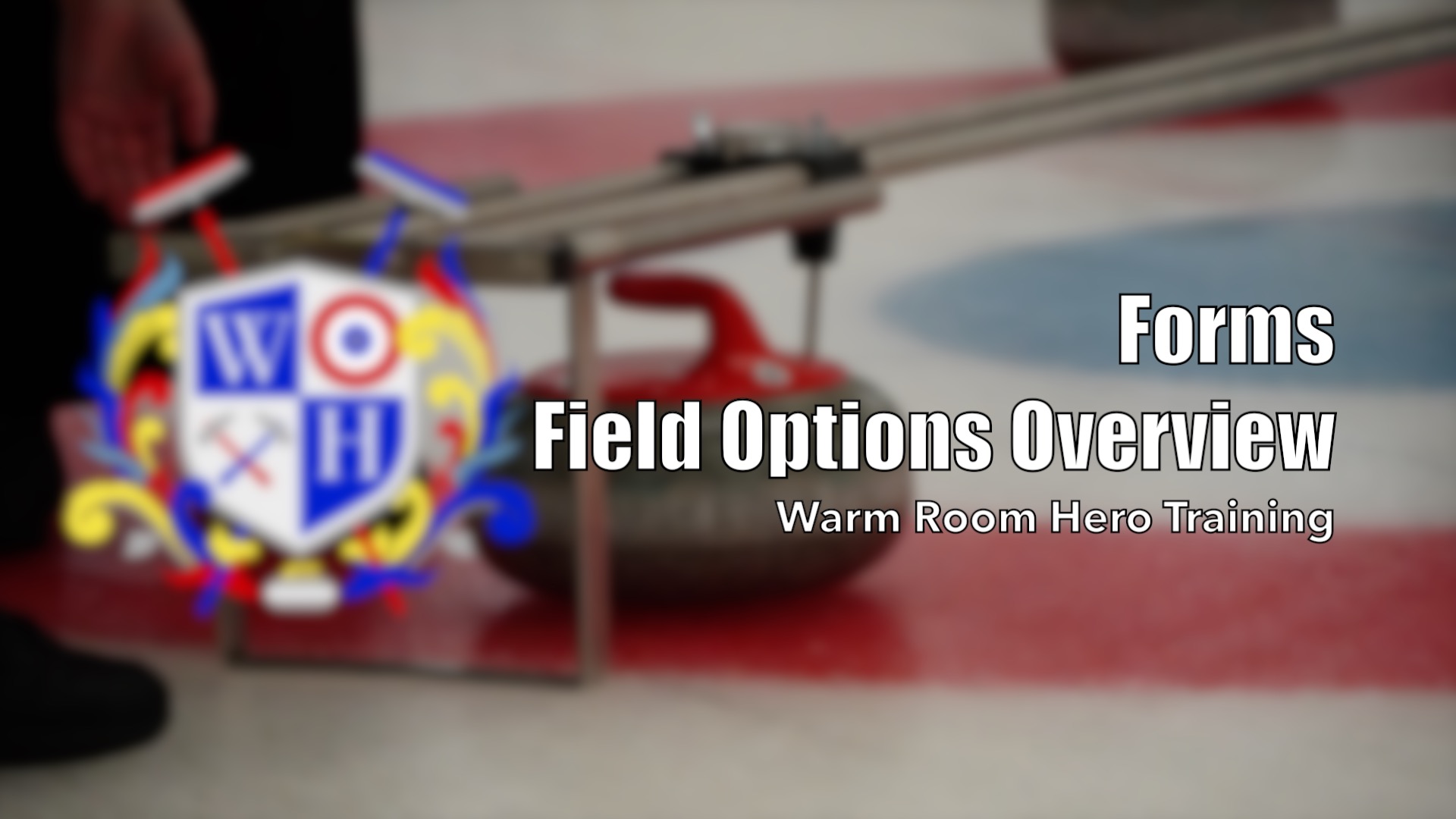 In this video we take a quick look at the most basic form field, and the options that are universal for nearly all form fields.