One day, not so long ago, I was looking for bonspiels to go to in the area, and I realized that it was a truly awful experience. I was shocked at how much hospitality that all the clubs I've been to show, but then have extremely poor digital experiences. It was almost like their websites were setup to be a quagmire, that only the strongest, bravest curlers could navigate, and if you could somehow find your way to information that was useful, you were rewarded for your efforts greatly.
Honestly, it was just silly. As a group we should be just as welcoming digitally as we were in person. When looking at all of the antiquated website for clubs, I quickly realized that reason no one was keeping them up to date is that it was a complete pain in the butt. We started and joined curling clubs to curl, not to manage websites, right?!  Better Curling Clubs was born.
As I'm sure just about everyone reading this is not curling for a living, my day job is web development and user experience. I wanted to bring a fast, easy to use experience to managing curling clubs, so we built a suite of tools to save you time and effort on managing your club so you can spend more time on the ice.
About Myself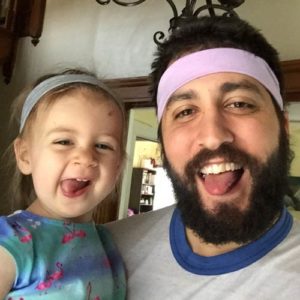 I started curling in January 2016 (I know, I'm a total novice). However, I realized I had as much fun playing as I did watching curling. I curl at every opportunity I can. I have been in web development for over 10 years, and we specialize in making the mundane fast, easy, and, dare I say, fun. My motto is "dream big," and we are always trying to imagine better ways of doing things.
As you can tell I try not take myself too seriously.